Develop Your Own Style
You have basic hand-building and wheel skills, now you can take your work to the next level by developing you own style. This class will expose students to various ways of personalizing their work. We will refine thrown and hand-built forms as well as experiment with surface treatments.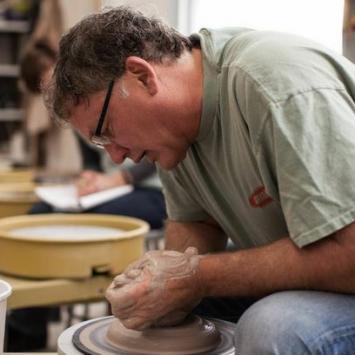 Instructor: Terry Goss
Terry Goss is a graduate from Bentley University and the Worcester Center for Crafts. He has shown his work throughout Massachusetts in venues such as the Krikorian Gallery in Worcester and deCordova Sculpture Park and Museum. Goss is a member of the National Council on Education for the Ceramic Arts and the Lexington Arts and Crafts Society. He is devoted to education and helping others understand the medium of clay. Goss...
Learn More »