Creative Nature in Art
Creative and fun classes to be held outdoors and sometimes indoors, per weather conditions. Relate to nature as a vast measure of your physical environment and an important emotional source. How does nature affect us in terms of mood and thought, and how do we integrate its treasures into our creative process? With guidance and review from the instructor, produce varied works inspired by nature. Hone your observational skills through practice. Slow down and capture the environment with pencil, color, and paint; make prints and mixed media collages from objects in nature.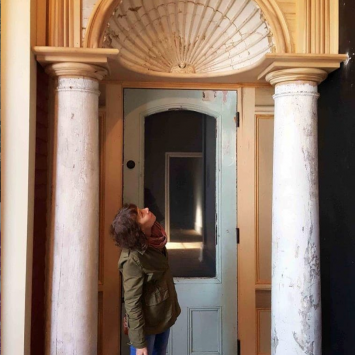 Instructor: Jenn Wood
Jenn Wood's work has been exhibited in over forty juried and curated exhibitions in Brooklyn NY, Los Angeles CA, Boston, Cambridge, and Provincetown, MA, and New Britain, CT, in galleries and museums. It has been included in numerous shows curated and juried by noted museum curators, gallery owners, and artists. She earned her BFA at MA College of Art & Design in Boston and MFA at UMass Dartmouth CVPA, and completed additional...
Learn More »