Colored Pencil Techniques
This course will explore the use of colored pencil techniques. Colored pencils have the ability to achieve a painterly look, or a more delicate, traditional look, showing individual strokes and texture. We will experiment with layering, burnishing, surface distressing techniques and imprimatur. Also, we'll try using colored backgrounds and surfaces and using wet medium (both water and turpentine) as solvents.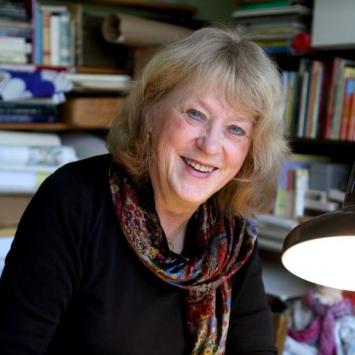 Instructor: Ilse Plume
Ilse Plume (graphic design/illustration) is a widely published children's book author and illustrator who has illustrated stories from Italy, Latvia, Russia and Sweden. She earned a BFA and an MFA from Drake University ('68 and '71) and studied printmaking at the Santa Reparata Studio in Florence, Italy. She is a recipient of the 1985 Ezra Jack Keats Award and her book The Bremen-Town Musicians (Doubleday, 1980) received the prestigious...
Learn More »
Day/time:
Tuesdays, 10:00am-12:00pm