Color Knitting for Intermediate and Advanced Knitters
If you love color and design, this beautiful cowl is a wonderful way to learn color knitting. Using the one or two- handed method, the design is easy to learn as the multi-colored yarn creates varied colors as you move along.  This technique opens up the color world for you!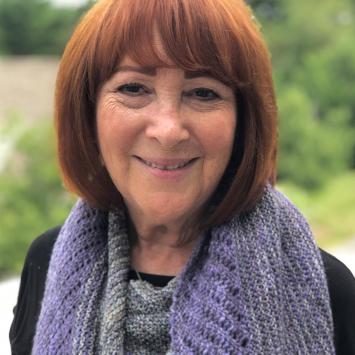 Instructor: Dee Cohen
Dee Cohen is presently a fine artist with a studio at Artspace Maynard in Maynard, MA. Previously Dee ran the art department and taught art at The Charles River School in Dover, MA for 10 years. Dee's art specializes in abstraction and she has just finished a series titled "The State Of Things." Her new series encompasses fibers and paint, as Dee is also a Master Knitter and she has been thinking about combining her two...
Learn More »