The Claymation Lab (@Home)
The Claymation Lab @ Home! 
In this exciting series of online workshops, students will dig deeper into the art of clay animation - learning both the basics of the craft and some really advanced techniques that the pros use. 
Here's what you get if you sign up for The Claymation Lab @Home:
6 detailed video claymation classes sent right to your inbox on Tuesdays and Thursdays, over three weeks starting Tuesday, 11/3.
Each class is designed to use items and technology that you likely already have around the house, with the exception of clay, which can be ordered through the link provided below. Each class contains detailed video tutorials for a project, plus step-by-step text instructions to accompany the video. Each class is geared toward ages 8-14, with some specific suggestions on how to gear it younger or older. Each class is designed to keep the average student busy for 1.5-2 hours, with suggestions on how to continue the activities. 
In each video, the instuctor will share work that's been sent to him, so the class can all enjoy creating together. The instructor will be available via email to help students with questions that arise, and will arrange a helpful phone call or video chat upon request.
FREQUENTLY ASKED QUESTIONS:
Are these classes live via video chat?
No. So that students and families can work at their own pace, videos are pre-recorded. If you need help with a particular activity, video chats for live instruction are available upon request. 
What kind of clay will we be using and do I need to purchase it?
In this class we will be using non-drying modeling clay, which you can purchase using the Blick Art Materials link below. We recommend that you purchase the clay about 2 weeks before the classes start.
BLICK ART MATERIALS
Can students outside the age group join?
Yes, if they'd like. The activities are designed for the age group written, but older students may be able to run with these activities and create even more complex work, and younger students who are good with technology may enjoy as well. Email Alex Salsberg at animationlabclasses@gmail.com if you want to discuss. 
Will parents need to be present to help with activities?
This very much depends on each student and their age. Younger students may need some help with a few challenging steps, but there will be long stretches of time during most activities where most students will likely be able to work independently.
Do students need to have taken The Animation Lab @Home or any other previous animation classes?
Nope! This class will be welcoming to students at all levels of animation knowledge. 
Can I share this with other families outside the Boston area?
Of course! The more the merrier.
OTHER QUESTIONS? Feel free to email me directly at animationlabclasses.gmail.com
Class Materials:
BLICK ART MATERIALS
Samples
Enjoy some samples of work created by students in past sessions! We'd love to have you sahre your creations with us for our summer's-end Discover Your Arts Showcase!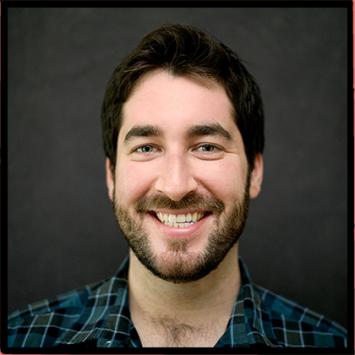 Instructor: Alex Salsberg
Alex Salsberg is a professional animator with a passion for sharing the fun of animation with the next generation. He's created dozens of cartoons for TV and web, including work for Nickelodeon, WGBH and MTV. Alex has taught at Lesley College, Middlesex School for Summer Art and Digital Media Academy, where he designed the nationwide animation curriculum.
Learn More »