Boulders to Biomes
In this series, learn about geological structures, landforms, the processes by which they change over time; Learn about different biomes, ecosystems, and habitats across the globe! Through integration of science, art, and the social science imagine yourself as a geologist, ecologist, and artist! For this session, we will invent an ecosystem out of upcycled materials – considering all of the biotic and abiotic elements – animals, rocks, water. Etc. We will create an imaginary environment and inhabitants that adapt to it. Learn techniques for building, constructing, connecting, attaching cardboard and other found materials to create unique worlds.
Materials: scissors, glue, masking tape, newspaper, upcycled amterials, cardboard/cereal box cardboard
Classes will be held virtually using Zoom and Google Classroom depending on the teacher's preference. Some classes will include 1 or 2 field trips to local Concord-area conservation land, where students will practice the skills they learn virtually. During these field trips, everyone will be required to wear a mask and appropriately social distance. Any questions about social distancing protocol can send inquiries to Caroline Provost at caroline@theumbrellaarts.org.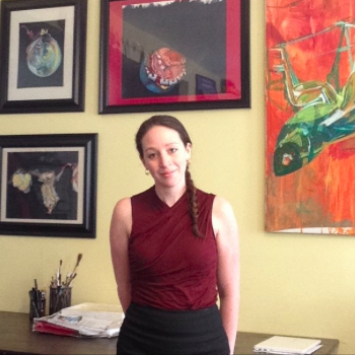 Instructor: Danielle Schechner
Dani is an interdisciplinary artist. Dani had her first professional art exhibit at the Count Basie Theater when she was 9 years old. Since then, she has exhibited and published her work in various local and national shows, digital and print media, has produced for commissions, and collections including State-wide juried Exhibitions, the Zimmerli Museum, National Women's Art Exhibition, Ocean Arts & Film Festival, Center for Visual Arts,...
Learn More »