Beyond Making
This course will be an exploration of a variety of techniques that stress the impetus of inspiration as the springboard—the technique as the tool with which to solve the riddle.  Projects will be quite individually directed, but each week will also include a demonstration following an accumulating train of thought, or train of inquiry.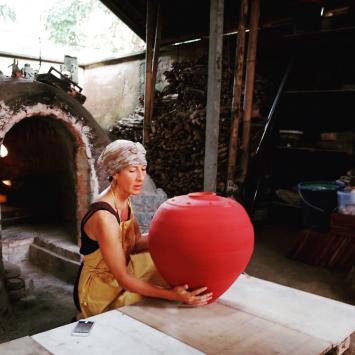 Instructor: Hillary Kane
For Hillary Kane, travel and work have led her to claim residence in several continents and innumerable countries. Inevitably, the landscape and light, culture and customs of each has impacted her own artwork and continues to be a vital source of inspiration. Educated in the United States and France, she now resides between Bali, Indonesia and the U.S. She focuses her creativity in both clay and paint, enjoying the dynamic of two very...
Learn More »
Day/time:
Wednesday, 10:00am – 1:00pm