Basic Watercolor 2 with Kat O'Connor (@ Home) - Session II
A painting class that will emphasize technique and its importance in the development of the individual's own style. Live demonstrations will be the bulk of the class. Students should always have a notebook handy to take notes on the techniques and projects that they will practice on their own during the week.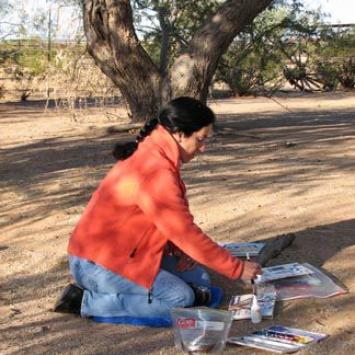 Instructor: Kat O'Connor
Kat O'Connor earned a BA in Drawing with highest honors from Montana State University and a MFA in Painting from the University of Texas. She has exhibited her work nationwide including 3 solo shows at regional museums. Kat has won numerous awards, and her work is included in many private and corporate collections. She has led landscape painting workshops in Maine, New Hampshire, New Mexico, Italy, and Greece. ...
Learn More »
Day/time:
Thursdays 10:00 - 12:00 pm