Art & Nature Painting (Ages 5-8)
Course Description:     
Students will use themes from nature to explore the basic elements of art through painting and painting techniques.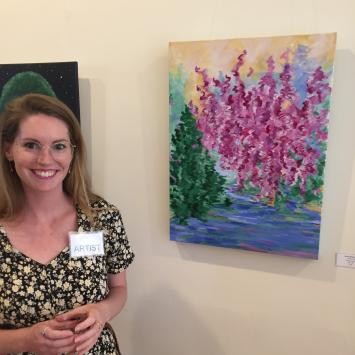 Instructor: Kathryn Bartholomew
Kathryn Bartholomew is a visual artist and arts educator from Somerville, MA. Kathryn has worked in numerous educational institutions in programs with missions focusing on educational access, equity, inclusion and community leadership. ...
Learn More »
Day/time:
Thursdays, September 29 - November 17, 4:00pm - 5:30pm