Art and Nature Drop-In
Let's create and play with seasonal materials together on Thursday afternoons. Each class, we will make a new craft that combines natural materials, scientific exploration, creativity, and reflection on our nature adventures. All ages welcome. Semester activity calendar and supply list will be posted once we are closer to the class start date. 
Here is our slate of Winter activities:
Spring Birds & Bird Feeders
Pink Moon mixed media
Love Letters to Nature
Tracking Animals with Paw Prints
Spring Trees ID - Find your tree buddy!
Wild Weaving
Nature Bingo
and more!
Materials: No additional materials required. 
Classes will be held virtually using Zoom during the cold months. Any questions about COVID protocols, please send inquiries to Caroline Provost at caroline@theumbrellaarts.org.
See more @Home Classes for Youth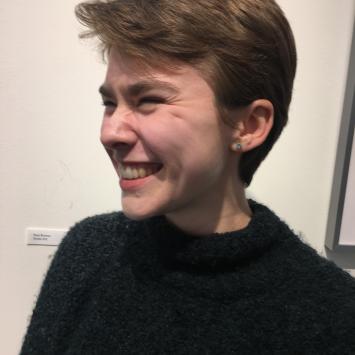 Instructor: Caroline Provost
Caroline Provost is the Coordinator of the Arts & Environment Program, otherwise known as Musketaquid. Her work in the Arts & Environment Program encompasses many areas of The Umbrella. She manages marketing and communication for Ninjas Festivals, weaving workshops, and other fun classes. She plans community events, such as Musketaquid Earth Day and the Solstice Celebrations. Caroline also...
Learn More »