Art and Birding Weekday Class
Fall is a wonderful time to explore the natural beauty of Concord, and discover all of the migratory bird activity that is right in our own backyards. This class will meet for 5 weeks, alternating locations each week between the Hapgood Wright Town Forest and Great Meadows National Wildlife Refuge. We will explore these habitats, looking and listening for the many species of birds that use them, and draw at least one bird each week, either from life or from photos. Students will receive laminated photo checklists to keep track of the bird species that they find.
Materials: pencil, paper, eraser; binoculars helpful but not required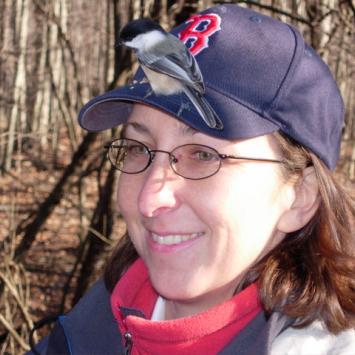 Instructor: Becky Harris
Becky Harris teaches Conservation Biology at Tufts University for the Masters in Conservation Medicine Program. She was previously the Director of Mass Audubon's Coastal Waterbird Program where she oversaw monitoring, management, and protection of threatened beach nesting birds and their habitats at over 100 sites throughout southeastern MA. She founded and directed the Seabird Ecological Assessment Network (SEANET) at Tufts...
Learn More »