Art and Birding: Snowy Owls
How do an owl's feathers allow for silent flight? Why do snowy owls frequent Logan Airport in the winter? In this one-hour virtual workshop, we will learn about owls in their winter habitats, and tips on where to find them. Umbrella Arts & Environment teacher, Dr. Becky Harris will show how to draw a snowy owl and its habitat. In addition to learning how to draw owls, we will also learn about local habitats and what different species of owls are doing in our own backyards during the winter. 
This workshop will be virtual. Parents can sign up with their kids to create art together. Participants will need paper or a sketchbook, graphite and/or colored pencils, and an eraser. Materials can be collected at home or provided by the Umbrella.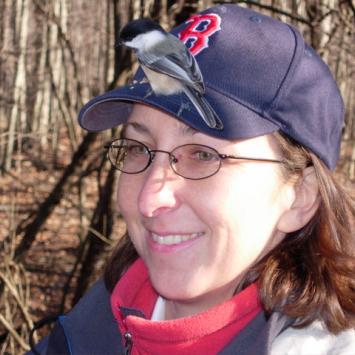 Instructor: Becky Harris
Becky Harris teaches Conservation Biology at Tufts University for the Masters in Conservation Medicine Program. She was previously the Director of Mass Audubon's Coastal Waterbird Program where she oversaw monitoring, management, and protection of threatened beach nesting birds and their habitats at over 100 sites throughout southeastern MA. She founded and directed the Seabird Ecological Assessment Network (SEANET) at Tufts...
Learn More »
Duration:
Saturday, February 27, 10-11am
Day/time:
Saturday, February 27, 10-11am