Adults: Sculpture Class - Clay and Beyond!
BEG/INT/ADV     
In this class we will explore hand building techniques with emphasis on creating sculpture (figurative and abstract). We will be planning and executing our sculptures with the goal of expressing an intention, concept, or idea. In this process we will discuss form, texture and finishing techniques beyond standard glazing options (oxides, alternative surfaces). A portion of the class will explore a mixed media approach using paper, felted wool or objects found in nature. This class is suitable for intermediate-advanced students.
Please note: If this registration is sold out please email zachary@theumbrellaarts.org to be placed on a waitlist.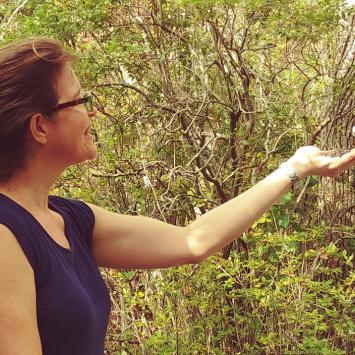 Instructor: Mary Kenny
Mary Kenny is an artist and educator fluent in many media including: ceramics, fiber arts, wood, metal, papier-mache, stained glass, and stop-motion animation. She has exhibited at the Carpenter Center for the Visual Arts at Harvard University, the Mills Gallery at the Boston Center for the Arts, and at the DeCordova Museum in Lincoln, MA. She is currently a resident artist at the Ceramics Program, Office for the Arts at Harvard University in...
Learn More »
Day/time:
Fridays, January 13 - March 24, 10:00am - 1:00pm