Summer Art Camp Instructors Needed
March 20, 2018 by Danielle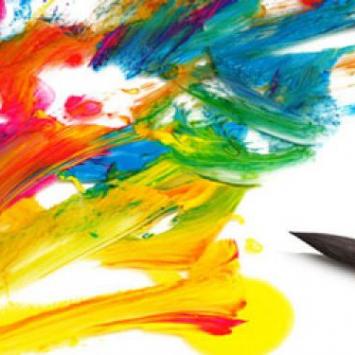 The Umbrella Community Arts Center is seeking talented and creative art teachers for its Summer Arts Under the Umbrella 2018 Camp. The program is designed for children ages 5–12. Campers will be grouped by age: 5–6 years, 7-8 years, 8–10 years, and 10–12 years and each day, instructors along with the Assistant Teachers will explore weekly themes through discovery, exploration and creative art-making.
The Umbrella is seeking teachers in all media (painting, drawing, 2D and 3D mixed media, ceramics, performance, film, woodworking, engineering, animation, digital arts) with priority for performing arts and woodworking. The camp day runs from 8:30am – 4:00pm Monday-Friday. It is advised to plan for additional set up and organizational time on each end of the day.
Schedule Options:
1. Half-Day Morning ONLY – 8:00am-12:30pm.
2. Full-Day 8:00am – 4:00pm.
3. Extended Day 4:00-5:00pm.
*The number of classes and program areas provided each day will depend on the total number of registered students and how they can be divided by age into groups of 10-14 students.
Themes, 6 Weeks:
WEEK 1: July 9 – 13: STEAM Powered
WEEK 2: July 16 – 20: My Story: Art About Me
WEEK 3: July 23 – 27: The Earth and The Universe
WEEK 4: July 30 – August 3: Around the World: International Arts
WEEK 5: August 6 – 10: Folklore: Myths and Legends
WEEK 6: August 13 – 17: Time Travelers: Past, Present, & Future Art
Requirements:
BA or MA in Studio Arts, Arts Education, or Teaching. Demonstrated technical skill in the subject or medium being taught. Prior Classroom teaching experience is highly desirable. Enthusiastic, reliable, and creative. The ability to motivate and inspire in an open positive way. Strong organizational and time management skills.
Rate: $22.50 - $25/hour, DOE
How to Apply: Please send cover letter and resume to Danielle Moriarty, Education Associate, The Umbrella Community Arts Center, 40 Stow Street, Concord MA 01742. Or by email at danielle@theumbrellaarts.org