Summer Arts & Rec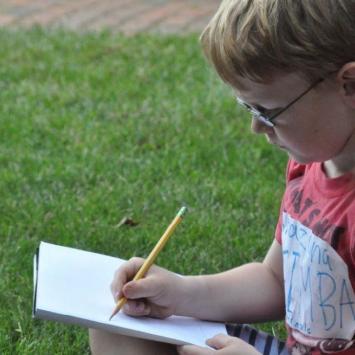 Looking to have SPORTS AND ARTS this summer?!
The Umbrella Community Arts Center has partnered with the Concord Recreation Department Summer Camp to offer a ½ Day Arts Program combined with a ½ Day Recreation Camp! Campers are grouped by age/grade: Group A: K-2nd Grades, Group B: 3rd-5th Grades. 
Children begin the day with Concord Rec (9:00am–12:30pm) for activities that include archery, free swim, swim lessons, sports and games, and more.  Then join The Umbrella (12:30pm– 4pm)  for lunch and an afternoon of creative exploration in Drawing & Painting, 2D and 3D Mixed Media, Ceramics, Performing Arts, Digital Arts and Film Making, Workshop and MORE!
---
TEMPORARY LOCATION
Our Summer Camps (SAUU and Arts & Rec) are held at The Umbrella Annex 57 ORNAC (Old Road to Nine Acre Corner), Concord, MA until Stow St. construction is complete
HOURS:
AM Extended Day at Concord Rec 7:30-9:00
Extended Day Tuition: $60 for 5 days
Drop-off at Concord Rec 8:45-9:00
Morning at Concord Rec 9:00-12:30
Activities @ Concord Rec in the Morning include: Archery, Free Swim and Swim Lessons*, Sports and Games, and MORE! *American Red Cross Swim Lessons.  
Bus transportation will be provided between Concord Rec (90 Stow St.) and The Umbrella Annex (57 Old Road to Nine Acre Corner).
Lunch** 12:30-1:30
Afternoon at The Umbrella 1:30-4:00
Activities @ The Umbrella Annex in the Afternoon include: Drawing & Painting, 2D and 3D Mixed Media, Ceramics, Performing Arts, Digital Arts and Film Making, Arts & Environment, Woodworking/Workshop and MORE!
PM Extended Day at The Umbrella Annex 4:00-5:00pm
Extended Day Tuition: $60 for 5 days
**A daily nut free lunch should be provided from home
DATES (and themes for Umbrella):
WEEK 1: July 9 – 13: STEAM Powered
WEEK 2: July 16 – 20: My Story: Art About Me
WEEK 3: July 23 – 27: The Earth and The Universe
WEEK 4: July 30 – August 3: Around the World: International Arts
WEEK 5: August 6 – 10: Folklore: Myths and Legends
WEEK 6: August 13 – 17: Time Travelers: Past, Present, & Future Art
**PROGRAM WEEKS THAT ARE UNDER-ENROLLED WILL BE CANCELLED 2 WEEKS PRIOR TO THE START DATE
TUITION:
BEFORE June 1 = $475
ON or AFTER June 1 = $500
LATE REGISTRATIONS:
Registrations will close the Monday (2 weeks) before the start of the following week.
Registrations after a deadline may be accepted on a space available basis with an additional fee of $25. Parents must contact The Umbrella office by phone or in person and be ready to make payment at the time of registration.
FIELD TRIPS and FIELD DAYS:
Students enrolled in ARTS & REC will participate in some of the "All-Camp Field Trips" and "Field Day" activities with the Concord Recreation Department on the days and weeks that they are scheduled. (All trips and events are subject to change.)
Questions? Check out our FAQ page.
This camp must comply with regulations of the Massachusetts Department of Public Health and be licensed by the local board of health.
MORE INFORMATION AND CONTACTS
---
Jason Springer, Director of Education
978-371-0820 x202
Danielle Moriarty, Education Associate
987-371-0820 x204
Concord Recreation, Hunt Recreation Center
90 Stow Street, Concord, MA 01742
978-287-1050
Zach Vaillette, Programs and Events Manager
978-287-1053
Mardi Hutchinson, Recreation Supervisor
978-287-1054
---
SPECIAL NOTES:
The Umbrella Annex at the address, 57 Old Road Nine Acre Corner, Concord is where we will hold all art programming. 
Please be aware that the total number of classes and rotations in the various program areas (drawing, painting, ceramics, workshop...etc.) will depend on the total number of students enrolled and how they divide into similar age groups (i.e. 5-6yrs, 7-8yrs, 8-10yrs, and 10-12yrs).