Summer Camp Policies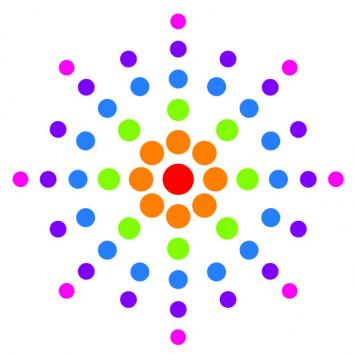 These policies apply to camps and vacation weeks.
Table of Contents
General Policies
Daily Camper Pick-Up & Drop Off
Field Trips / Off Site Travel
SummerArts @ Home Policies
Summer 2020 Certificates for Tuition
Medical Policies
Medical and Medication Information
CampDocs
Medications
No Nuts Food / Food Safety
COVID-19 
Screening & Monitoring
Cohorts / Group Separation
Close Contact Tracing
Hygiene & Handwashing
Cleaning / Disinfecting
Face Masks / PPE
Building Protections
Isolation & Quarantine
Isolation Protocol
Transportation Contingency Plan
Return to Camp Policy
Requirements to Return
Sibling Policy
Agreements (Require Signature of Adult)
Hand Sanitizer / Sunscreen / Insect Repellent Permission
Parent's Statement of Responsibility
Emergency Waiver
DAILY CAMPER DROP OFF / PICK UP
Parents/guardians/emergency contact adults are fully responsible for signing in all campers at drop off in the designated location on property and are responsible for signing out all campers at pick up from the designated location on property. Older students may be authorized to self-check-in and out of the camp with a written and signed permission from a parent or guardian.  
SAFE PICK UP / DROP OFF PROCEDURE PLAN- more details coming soon
Drop off / pick up will be contactless and occur outside of the program space. Sign-Out will be contactless where possible. If pens are used, they will be cleaned between users.
Staggered arrival / departure times between half day & full day students are structured to ensure group separation. 
FIELD TRIPS / OFF-SITE TRAVEL
FIELD TRIPS: 
Registration in SAUU grants permission for children to fully participate in this program including (if applicable) field-trips to various locations by bus or van accompanied and supervised by The Umbrella staff, under the full protection and guidelines mandated by the Town of Concord and Board of Health for such activities. 
OFF-SITE TRAVEL BETWEEN LOCATIONS: 
Registration grants permission for campers in the company of the group to which they are assigned and under the supervision of The Umbrella and/or Concord Recreation staff to travel by foot between the two institutions. Campers will leave The Umbrella property by bus to travel to the Emerson Fields at Concord Recreation for the lunch break and return to The Umbrella approximately 1 hour later. Concord Recreation is located at 90 Stow Street, Concord and The Umbrella is located at 40 Stow Street, Concord. 
OTHER OUTSIDE TIME: 
Registration grants permission for campers to exit The Umbrella on foot to enjoy the outdoor spaces on the property for snack breaks and in some cases for research in an art specific lesson as deemed necessary by the art teacher. All off-site travel will be done as a group, under staff supervision. It will only take place during the regular program hours.
SUMMER ARTS @ HOME POLICIES & PROCEDURES
PROGRAM SUPPLY PICK-UP
Supplies for Synchronous Classes & Asynchronous Art Activities will be organized into a "Treasure Box." Treasure Boxes may be picked up at The Umbrella during the designated pick up times and location TBD.
Campers in half-day Summer Arts Under the Umbrella Camp can pick up their "Treasure Box" during the Monday camp check out.
LATE REGISTRATIONS:
 Registrations close at 11:59pm EST on Sunday, 1 week prior to the start of the next Summer Arts @ Home Program week.
Registrations after a deadline may be accepted on a space available basis with an additional fee of $10.
Parents must contact The Umbrella office by phone or in person and be ready to make payment at the time of registration and arrange pick up of program materials "Treasure Box"  from The Umbrella, during the designated pick up times or make separate arrangements with the Education Staff.
SUMMER 2020 CERTIFICATES FOR TUITION
All Summer 2020 certificates issued and purchased as part of camp promotions at various fundraising events will be honored for our in-person camp in 2021, certificates can be used for full value provided that a valid receipt of purchase or actual certificate with valid issue number is submitted prior to May 12, 2021.  
Agreements (Require Signature of Adult)
MEDICAL AND MEDICATION INFORMATION: Applies to Camp 
Registration is NOT COMPLETE until the following conditions are met.
PRIOR to any child beginning his /her week of camp, the following information is required:
 Immunization record that is up to date

 A physician's note or record of a recent physical, signed by your child's physician. 

 Emergency contacts

 Health and medical questions

(If necessary) Medication authorization form
These documents are mandated by the Board of Health for all Summer camps. No child will be admitted to camp without complete paperwork.
CAMP DOCS
The Umbrella has adopted CampDoc for our summer camps. A Camp Docs account will be required to complete the health and medical documentation mandated by the Board of Health for all Summer Camps. Camp Docs is a secure platform for uploading, updating, and submitting camper's health and medical information. We feel that this platform provides the most convenience and security for the collection of health, medical and emergency contact information. The Concord Recreation as well as other local camps have adopted this same system so we feel that it only adds to the convenience for parents in submitting camp forms.    https://www.campdoc.com/
All completed registrations will be invited to create a CampDoc account and use it to manage their children's camp forms.Failure to complete all required health and medical documentation on Camp Docs will result in no admittance to camp. 
Please note that all forms are required 2 weeks before the start of any camp week.
MEDICATIONS:
We require explicit written permission and instructions to administer medications to your child. If your child will require medication during program hours, a separate medication consent form MUST BE COMPLETED with 30 days advanced notice. Any medication must be in its original bottle or container with a valid prescription label. Your child's name, physician's name and dosage amount must be clearly noted.
NO NUTS FOOD / FOOD SAFETY:
For the safety of other students and staff, please pack snacks and lunch for your child(ren) that are peanut and tree nut free. The Umbrella does not provide lunch or snacks. Water is available throughout every day for personal water bottle refills.
For the safety of students and staff All Lunch and Snacks must be brought from home, be pre-packaged, or ready to eat in individual portions with containers and utensils. No food will be provided by staff. Throughout the day Lunch, Snacks and drinks will remain stored away in personal backpacks until the designated times throughout the day or as needed. Lunch and Snack will occur outside whenever possible weather permitting with Campers & Staff remaining in their small assigned group with adequate social distancing. Any tables and chairs used during meals will be cleaned and sanitized before and after use.
COVID-19 HEALTH & SAFETY PLANS
SCREENING & MONITORING
All registered for camp are required to conduct and record daily screenings on CampDocs of any symptoms related with Covid-19 10 days prior to arriving at camp. While it is not required campers are encouraged to obtain a negative PCR Test within 72 hours prior to coming to camp.  
Daily health screenings will be conducted by the Camp's Health Care Supervisor during drop off. The daily screening will include: a visual inspection of each camper for signs of illness; a verbal confirmation from parents attesting that their child anyone in their household has not experience any Covid-19 symptoms in the last 24 hours and that their child is not required to be in Covid-19 isolation or quarantine; parents must sign a written attestation regarding household contacts to someone with Covid-19 symptoms or if they have given their child any fever reducing medication.  All screening responses & results will be recorded and maintained on file by the Health Care Supervisor.
 Refusal or failure to complete the daily screening will result in no admittance to camp. Any campers & staff who feel ill or display Covid-19 like symptoms will be instructed to stay home from camp.
All Staff will be First Aid & CPR certified in addition to be trained on recognizing Covid-19 related symptoms.  
COHORTS / GROUP SEPARATION & PROTECTION
Campers will be assigned in groups of no more than 10 campers and 3 staff members - this will be their specific cohort. Campers will remain with their cohort for the duration of the camp week and not intermingle with other cohorts. Each cohort will have a designated indoor classroom utilized only by their group in addition to the use of outdoor classroom spaces. The outdoor classroom space use will be prioritized over indoor, weather & program type permitting. Activities throughout the day will be limited to those where social distancing can be maintained. 
The sharing of program items will be minimized as each camper will be provided their own set of personal supplies. When sharing is not preventable staff will clean and sanitize items between each use. 
CLOSE CONTACT TRACING
Staff will track all individuals that may come into contact during the course of the day in the potential case of exposure. Records will be maintained by the Health Care Supervisor. Close contact applies to anyone who spent time with the positive case while the case was symptomatic or within the 48 hours before symptom onset. In our camp setting where cohorts are being implemented, if there is a positive case within a specific cohort then the entire cohort will be considered close contacts, unless there is an explicit reason as to why they should not be considered a close contact. 
HYGIENE / HANDWASHING
Hand washing will be conducted by all campers and staff members when necessary including but not limited to: arrival at camp, at the start and end of each activity, before and after meals, after bathroom use, after coughing/sneezing, after contact with bodily fluids or surfaces that may be contaminated. Supplies will be readily accessible for frequent and effective hand washing / hygiene. When hand washing is not possible sanitizer with at least 60% alcohol will be available throughout the building and carried by staff members.
 CLEANING / DISINFECTING
All staff and volunteers will be trained on hygiene and cleaning protocols including cleaning and sanitizing surfaces at the start and end of each activity with products recommended by the CDC. All sanitizing & disinfecting products will be labeled and stored away from campers in a safe readily accessible location.
At the end of the day staff will conduct a full clean and sanitization of surfaces and frequently touched objects such as doorknobs, bathrooms, sinks, railings and shared supplies / equipment.
If there is a suspected case among a camper or a staff member that was present at camp while infectious the affected area(s) will be closed off and ventilation to the area(s) will be increased for 24 hours or as long as practical to begin cleaning and disinfecting. Alternative spaces on The Umbrella's property will be utilized while the area(s) are out of use. 
FACE MASKS / PERSONAL PROTECTIVE EQUIPMENT 
Campers will be expected to wear proper face coverings at all times in addition to being asked to bring back up face coverings that will be stored in their personal belongings. In the event that a camper does not have their own backup face coverings one will be provided by The Umbrella. Masks and cloth face coverings should be routinely washed or replaced (daily and any time the mask is used or become soiled) depending upon frequency of use.
Throughout the day campers & staff will maintain a minimum of 3 to 6 feet of distance between themselves and others whenever possible. 
BUILDING PROTECTION
Proper instructional signage will appear throughout the building including: 1 way walk ways, capacity limitation, distancing reminders, hand washing recommendations, etc. Proper ventilations will be in all indoor classroom spaces and the use of outdoor classroom spaces will be prioritized over indoor classroom spaces - weather and program type permitting. 
ISOLATION & QUARANTINE 
Campers who exhibit symptoms related to COVID-19 will be isolated and monitored by the camp's Health Care Supervisor. Parents will be immediately notified that their child(ren) has exhibited symptoms related to COVID-19 and the Isolation Protocol has begun.  
ISOLATION PROTOCOL
Throughout the day staff will actively monitor campers for symptoms of any kind. In the event that a Camper exhibits or expresses symptoms of COVID-19 the following isolation protocol will begin:
The Assistant Teacher and Camper in question will immediately distance themselves from the rest of the camp group. 

The Assistant Teacher will immediately contact the camp's Health Care Supervisor to access the situation.

The Health Care Supervisor will arrive and transport the Camper to the designated Health Care Isolation Space at The Umbrella to be monitored by the Health Care Supervisor. 

The Designated Health Care Isolation Space - is a separate space not used for daily camp activities. The space has multiple isolation cots physically distanced from one another and a private bathroom only utilized by those in the Health Care Isolation Space. 

Once Camper is in the designated Health Care Isolation Space - the Health Care Supervisor will immediately contact parents/guardians and inform them of the situation. In addition to contacting the Concord Board of Health and informing them of a possible suspected case of COVID-19. 

Arrangements will then be made to discharge the symptomatic camper from camp. If the parent / guardian is unable to be reached or make arrangements to pick-up up their camper(s) the Health Care Supervisor will contact the Emergency Contact and make arrangements with them. 

While making arrangements for Pick-Up the Health Care Supervisor will verbally explain the pick-up procedure - which includes the specific pick-up location and steps to complete upon arrival. 

Once the Health Care Supervisor is informed that the Pick-Up Person has arrived on property the Camper will exit the building through a separate exit and be provided with Written Instructions outlined by the State of Massachusetts on isolation, quarantine and next steps before returning to Camp. 
TRANSPORTATION CONTINGENCY PLAN
In the event that neither the parent/guardians or emergency contact can arrange pick-up of the camper in isolation protocol the transportation contingency plan will be enacted as a last resort. The Health Care Supervisor & Camp Director will then identify the location where the camper will isolate or quarantine then arrange transportation for the camper to be brought directly to that location.  
RETURN TO CAMP POLICY
If a symptomatic individual tests negative after being excluded from camp, they may return after they have improvement in symptoms, and have been without fever for at least 24 hours without the use of fever reducing medications. If, after the individual tests negative, a provider makes an alternative diagnosis for the COVID-19 like symptoms, the individual may return to camp based on the recommendation for that alternative diagnosis (e.g., influenza or strep pharyngitis)
In the event a camper tests positive for COVID-19 or if Identified as a close contact, they may not return to camp until they have met the requirements for discontinuing isolation or quarantine. 
REQUIREMENTS TO RETURN
People who test positive can resume public activities and return to camp after 10 days and once they have completed all of the following:
Gone for 1 day without a fever (and without taking fever-reducing medication like Tylenol)

Experienced improvement in other symptoms (ex: cough much better)

Received clearance from public health authority contact tracers (The local board of health or Community Tracing Collaborative)
SIBLING POLICY 
In the event that a camper has exhibited symptoms of Covid-19 or has been classified as a close contact encounter, the sibling(s) of that camper will be required to follow all of the same guidelines as the affected camper - this includes being dismissed from camp.
The affected camper will be required to follow the requirements of the return to camp policy before returning to camp. While the sibling(s) of the affected camper may return to camp after the affected sibling has tested negative for Covid-19 through a PCR test, and has not exhibited any symptoms of Covid-19, and has spoken with the camp's Health Care Supervisor. If the affected camper has exhibited any symptoms of Covid-19 the sibling(s) will not be allowed to return to camp and must follow all of the same guidelines as the affected camper. 
Agreements (Require Signature of Adult)
PERMISSION TO TRANSFER REGISTRATION RECORDS - DEACTIVATE FOR 2021
BY AGREEING you are giving your permission for the duplication and transfer all of the information in this registration form, including any and all medical information, between the Recreation Director at Concord Recreation and the Director of Education at The Umbrella. BY DENYING this agreement YOU are required to fill out all of the registration information for your child(ren) including any additional necessary forms and deliver and file them separately with the Concord Recreation and The Umbrella prior to the deadline for admission.
No child will be admitted into the camp unless all of the required registration information about each child is secured by each institution.
HAND SANITIZER / SUNSCREEN / INSECT REPELLENT PERMISSION
I give my consent for hand sanitizer, sunscreen, and/or insect repellent to be applied to my child by the staff of The Umbrella when deemed necessary for the protection of my child from harmful elements in the environment.
PARENT'S STATEMENT OF RESPONSIBILITY
I understand that it is my responsibility to bring any special concerns and information about my child to the attention of The Umbrella and when applicable the Concord Recreation staff.
I understand that it is my responsibility to ensure that my child(ren) are dropped off and picked up from the designated locations at the appropriate times. I also understand that no child will be released to adults that are not authorized by me in writing or are listed as an emergency contact.
I understand that submitting my registration, whether processed on-line or by The Umbrella staff on my behalf, constitutes my agreement to comply with all Umbrella policies.
I have read and agree to the Policies and Parent's Statement of Responsibility
For more information, please email education@theumbrellaarts.org or call 978.371.0820
EMERGENCY WAIVER
I agree to hold harmless The Umbrella Arts Center and its employees and volunteers from claims of liability related to any accident that may occur. I give my permission for medical treatment to be given to my child. I authorize the program to transport my child to the nearest medical care facility if necessary.
I understand the Umbrella is not responsible for any personal safety measures and is not liable for any contamination or spread of the Covid-19 virus while on The Umbrella grounds. To the best of our ability, The Umbrella is implementing safety precautions as outlined by the state for public health and safety. The Umbrella reserves the right to end programs and access, at any time due to safety concerns or state regulations.