A Day to Paint!
Many times, painting gets cut short, either by class time or your own schedule. Set aside a Saturday to work for some extended time! Instructor Lois Andersen will guide your work in any level of experience. Class will include time studying a few great paintings and group discussion of class work. Bring your lunch. Coffee provided!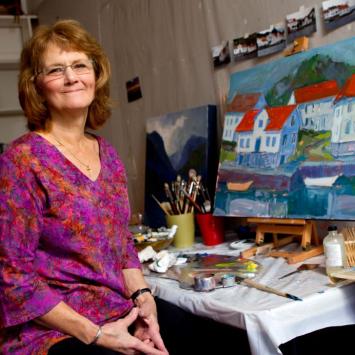 Instructor: Lois Andersen
Lois Andersen is a painter, illustrator and teacher for more than twenty-five years to children and adults, in private schools and community programs. Born in Brooklyn, NY she studied at Pratt Institute, the Art Students League of NYC, and at the Statenskunstakedemi in Oslo, Norway. Her studio is at The Umbrella Community Arts Center where she welcomes inquiries about classes and private instruction. Lois's teaching...
Learn More »
Day/time:
Saturdays, 10:00am – 4:00pm; March 17th OR March 24th
Location:
57 ORNAC, Concord, MA 01742