Suzanne Hill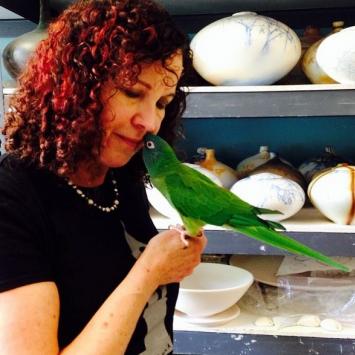 Suzanne Hill has been working in clay for over 40 years. She is a graduate of Rhode Island School of Design in Ceramic Art and Illustration, and of Alfred State College of Ceramics with an MFA in Ceramic Art. She has taught at adult, collegiate and elementary levels. She exhibits her work in galleries in Martha's Vineyard  MA, Monhegan ME, Jackson Hole WY, Sedona AZ, Providence RI, and Salt Lake City, UT. She has lived in Mexico, Peru and Bangladesh, where she learned traditional pottery techniques from local craftspeople. 
See more of what Suzanne is doing on
Facebook!
Earthwork from Patrick Offenheiser on Vimeo.