Nature Ninja Camp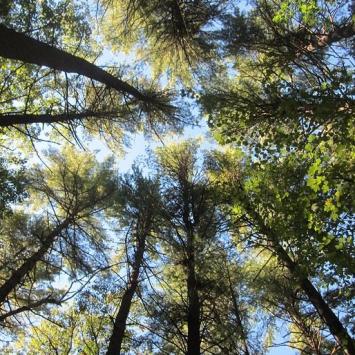 Week 1,  July 9 -- 13, 8:30am – 4pm,  Instructors:  Ken Clarkson, Mark Roemke
Week 2,  July 16 – 20, 8:30am – 4pm, Instructors:  Tim Swanson, Andrew Joslin
Join us for an action-packed adventure day camp as we combine skills of nature, awareness, high energy games, and introductory arts of the ancient ninja. Using The Umbrella passenger van, we will transport students to local conservation areas for the day, where students will learn hands-on wildcrafting skills, practice fire by friction and shelter making, and develop the art of becoming invisible on a landscape through movement and earthen camouflage.  Students will also learn outdoor art-making skills, including woodworking, sculpture, and natural paint calligraphy. Campers in week 1 will receive Level 1 Ninjas in Nature Certification and a rank T-shirt and certificate by Pathways Dojo.
Nature Ninja Camp Activities -- Each week will feature a mix of the following:
4 core NiN skills:
movement/ninjutsu skill- "ukemi" which teaches how to safely fall to the ground (forward and backward) in nature. 
stealth skill- "fox walking", which teaches how to move silently through a natural landscape
fire skill- fire by friction, cooking over a portable small campfire, basic fire safety, teaching about fuel materials (tinder, kindling, etc.)
awareness- "sit spot" activities- finding a quiet place in nature to sit and observe and be still, sensory skills such as peripheral vision (aka owl eyes)
Art- using or making natural dye and doing calligraphy (kanji's). Might also make charcoal by gathering will or grapevine and baking on coals of a fire then making artists pencils using elderberry shafts or bamboo. Then using these tools for calligraphy and sketching. Sculpture and 3D art using natural materials, including mud, rocks, sticks, and other found items. Each camper will receive and keep a journal.
Navigation Skills- Reading maps, using a compass, and learning to read the forest for clues on direction, water, and signs of animals. Basic tree, plant, bird, and animal track identification.
Hands-on skills- basic whittling/wood carving including teaching knife safety (we have a knife certification that we have used in our programs that each student must complete- aka know by memory the 6 knife safety rules and demonstrate 1 on 1 proper wood carving technique).  Use these skills to make a spoon and/or bowl.
Games- Each of the above activities will be combined with high energy games (capture the flag, ninja tag) or challenges (blindfold awareness, scavenger hunt) to deepen the learned skills.
Contact Nancy Lippe, Director of Musketaquid Arts & Environment, for more information. 978-371-0820 x 213